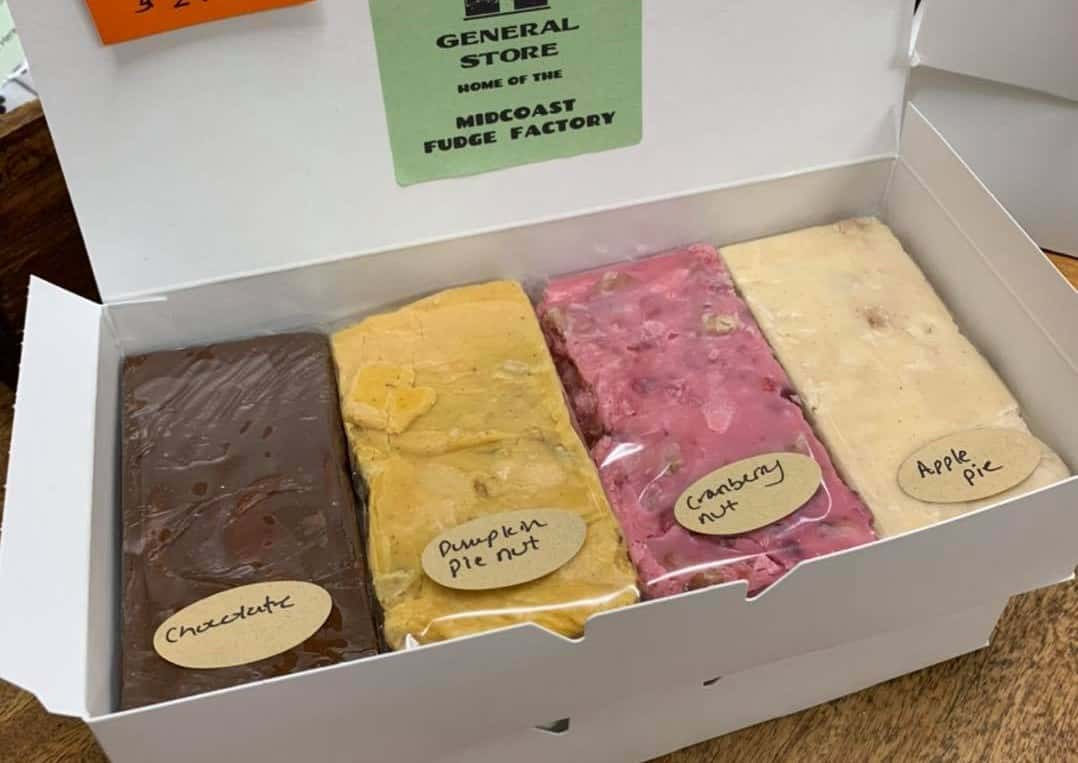 Midcoast Fudge Factory
Fudge by Barbara
Did you know?? The Owls Head General Store is also home to the Midcoast Fudge Factory. This is a new endeavor started by this beautiful, hard-working woman right here (Maya's Mom)!!!
She makes all of the delicious varieties of fresh fudge on-site at the store using real butter and cream. We usually have at least a dozen delectable flavors for you to select. All fudge is wrapped in 1/4 pound pieces so you can quickly and easily choose a fun assortment to try.
Along with traditional flavors, our fudge case is filling up with some seasonal selections. Barb (mom) is hard at work crafting specialty fudges like Pumpkin Nut, Apple Pie and Cranberry Bog!